Read about:
What do we stand for?
Way to Work (CEO for one month, Day on the street)
Free advice for first-time jobseekers
Win4Youth
Athlete recruitment programme
What do we stand for?
Adecco is a leader in recruitment and human resources management. Work is at the heart of Adecco's business and our activities. Adecco Slovenia participates in global initiatives to help people gain skills that improve their employability.
Our long-standing activity is our athlete recruitment programme, which we run in cooperation with the Slovenian Olympic Committee (OKS), and since 2010 we have been taking part in the annual Win4Youth campaign, which raises funds for organisations that help children gain the skills to live independently.
Way to Work

Adecco Way to Work is a global initiative involving Adecco employees in more than 50 countries around the world. Our aim is to address the lack of experience of young people and the mismatch between the skills of candidates and the needs of employers, which are the main barriers to young people entering the labour market. We use our knowledge and experience to help young people successfully find a job. Adecco colleagues offer job search advice and opportunities to gain valuable work experience.
CEO for one month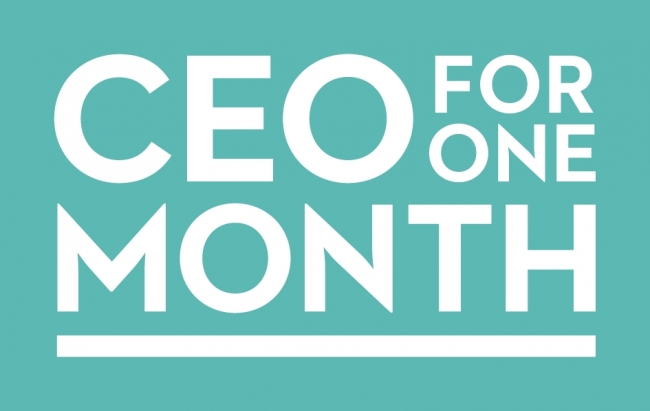 Every year, we offer one young individual the chance to put on their CV an internship like no other has! The selected candidate tests his or her leadership skills under the mentorship of Adecco Slovenia's CEO, Miro Smrekar. You can experience what it is like to work with other managers and see for yourself what it is like to run a successful, market-oriented company. The path can lead you further, to the CEO of Adecco Group, one of the largest companies in the world.
Experience Work Day

For one day a year, Adecco staff are on the streets and in universities around the world, offering advice and free workshops to help young people on their path to work. We offer advice and best practices on preparing for job interviews, preparing their CV and planning their career.
Free advice for first-time jobseekers
At Adecco, we meet jobseekers every day, many of them young people looking for their first opportunity. We want to help them take that first, often most difficult, step in their career. With knowledge, experience, an overview of what's happening on the labour market, and a broader view of the job search itself, we encourage young people to take an active role on the market and find opportunities to kick-start their careers.
If you are looking for your first job and want to consult experts, you can make an appointment for a free job search consultation. In a one-hour one-to-one programme with Adecco consultants, you will be able to find out what you need most to enter the labour market with confidence. You can get advice on how to set career goals, analyse your career profile, prepare an effective CV and prepare for a job interview.
Job search is also a project that can be approached systematically, measuring activities and their effectiveness. If we approach it in the right way, we will be more effective in our job search and find a job faster. At Adecco, we help you make a plan for the first step.
Individual counselling is available at all Adecco regional offices.
Contact details to arrange a consultation:

PE Ljubljana, Slovenska cesta 41, 1000 Ljubljana,


tel.: 01/23 49 270, gsm: 031 661 591

PE Maribor, Razlagova ulica 2, 2000 Maribor,
tel.: 02/238 07 30, gsm: 041 712 264
PE Celje, Ljubljanska cesta 5, 3000 Celje,
tel.: 03/428 27 50, gsm: 031 664 654
PE Koper, Vojkovo nabrežje 1, 6000 Koper,
tel.: 05/662 67 70, gsm: 051 390 235
Win4Youth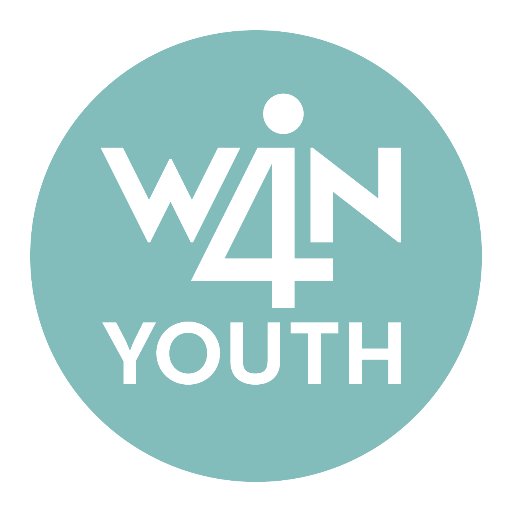 12 times around the world
500,000 kilometres
Adecco employees and business partners
The global Win4Youth initiative gives employees the opportunity to actively contribute to and represent the company's values: team spirit, entrepreneurship and social responsibility. By taking part in sports activities, they raise funds to help Adecco create a promising future for children and young people in difficult circumstances.
Since 2010, Adecco has been organising a charity campaign in which employees around the world contribute to charity through sporting activities. The funds raised are donated to charities that help children, enabling them to develop new skills for self-reliance and greater employability.
Athlete recruitment programme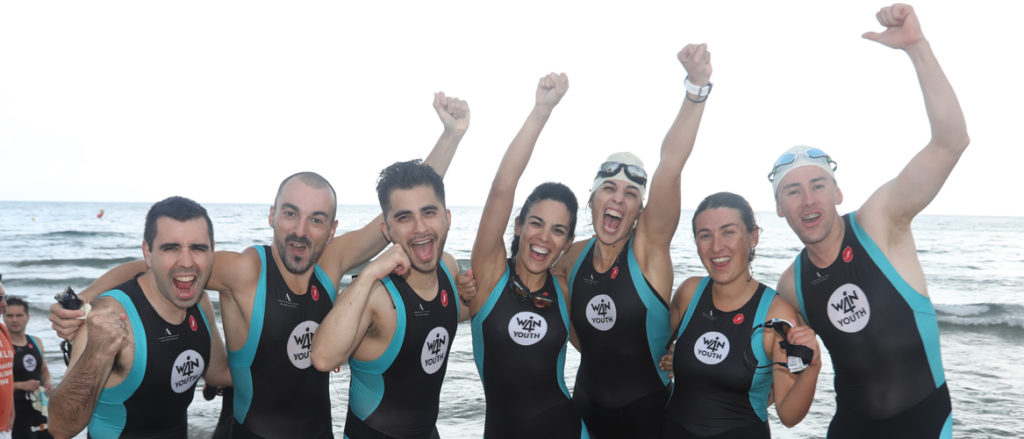 In cooperation with the Slovenian Olympic Committee, Adecco runs the Athlete Employment Development Programme, which helps professional athletes transition to the labour market at the end of their sporting career. The programme is dedicated to:
all top athletes who want to gain additional knowledge and skills for a successful future after their sporting career,
all young elite athletes, most of whom are not sufficiently aware of the importance of developing a holistic personality (education and sport).
Sporting competitions require an extremely high personal investment and leave athletes with little or no time to prepare for life after their sporting career. The fact is that many athletes end their sporting careers at a mature age, which makes it more difficult to integrate into the labour market, especially considering that many of them do not have the appropriate educational qualifications. With the Athlete Recruitment Development Programme, Adecco helps athletes to create a new career. The programme is tailored to each individual athlete, and actually consists of four steps:
The first step is the Transition to Employment Seminar, which offers psychological support and a guided analysis of your personal skills and competences. It covers the preparation of job application tools such as CV, presentation letter and played interview.
The second step involves a personality analysis, focusing on motivation, skills, training needed, financial needs, geographical mobility and availability.
The third step focuses on defining the athlete's professional profile, goals and the training or education needed. We prepare a personal development plan and practice interviewing potential employers to prepare athletes for the business environment.
Fourth step focuses on employment. Candidates are enrolled in training courses and introduced to colleagues in Adecco offices in the geographical region they are interested in. We introduce them to Adecco's clients as potential candidates.
"Athletes are the key to the Olympic Movement. They dedicate their lives to sport and it is only right that they get something back at the end of their sporting career. This is a big step for the Olympic Movement. We look forward to working with Adecco because we believe it will be good for all athletes."
Jacques Rogge (President of the International Olympic Committee (IOC) at the launch of the programme with Adecco in 2005)
Contact
For more information and advice on recruiting athletes, contact:
Phone number: 051 373 030
Email: sportniki@adecco.si